TOP MESSAGE Greetings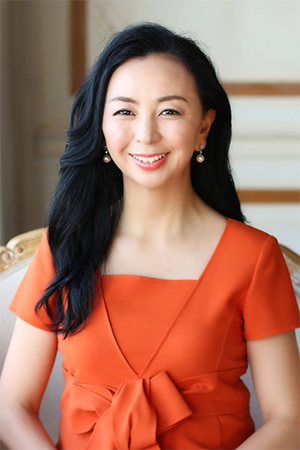 Greetings
We, Human Network Service, is a professional hospitality group which taking care of our customers' important "occasions".
Our company has many hospitality concierges from cabin attendants who have been offering "First class hospitality" on a regular basis. The hospitality mindset that we consider identifying the wishes and demands which come from our customers and deliver the "best-in-class hospitality" that fits the hearts of our customers efficiently.
I started Human Network Service in 2007 after working as a flight attendant for a major airline. In addition, the company has been involved in more than 20,000 banqueting operations, succeeding the father's company "Kobe Banquet Produce", founded 45 years ago. Currently, we are developing Japanese hospitality in every business scene, mainly in Tokyo and Kobe.
In recent years, we have received requests for training and branding in Shanghai, Singapore, Hawaii, etc.
Our concierges have gained the trust of many companies by taking advantage of their language and communication skills. In the future, we have newly launched "Concierge Production" in order to develop more excellent concierges.
We look forward to serving you as an executive assistant who supports your important business.
Yumi Akeyama, Representative of Human Network Service Co., Ltd.